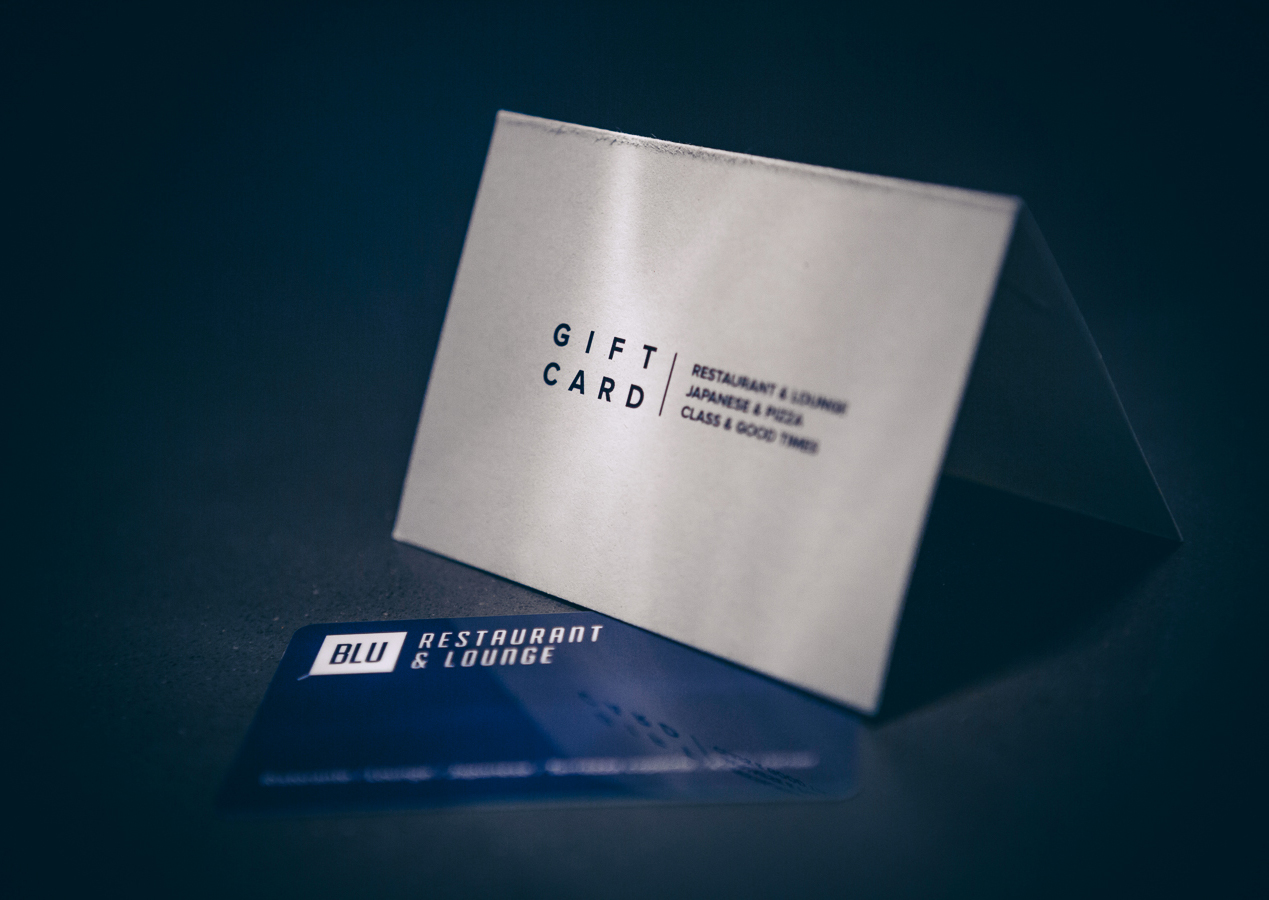 Prepaid card
The prepaid card is advantageous, convenient, not personal and therefore transferable. It can be topped up with an amount of your choice and is therefore ideally suited as a gift card for a maximum of 1'000 chf not cumulative.
When purchasing the card, you choose the initial amount (for different or higher amounts, please contact us at info@blu-locarno.ch). The card can be reloaded at a later date in the restaurant.
The card can be used for all BLU services and products and also offers interesting rewards:
CHF 200 - 399 + 5%
CHF 400 - 599 + 8%
CHF 600 and more + 10%

Example: a company invites its partners regularly to BLU and therefore decides to load CHF 600 on the card. Thanks to the premium, the actual value of the card is CHF 660. The card can only be topped up in the restaurant (no postal shipping).
Select
(CHF 100)
(CHF 200)
(CHF 400)
(CHF 500)
(CHF 1000)
Add to Cart
0
Free shipping.
Payment methods available: Mastercard and Visa.